Corinna Township, MN
Welcome to the Corinna Township website.  Corinna Township is located in northern Wright County, in east-central Minnesota, and is home to 2,457 people.  This area of farms, lakes, businesses  and homes has a strong rural heritage and a promising future.
Absentee Voting:
You cannot vote absentee at the Corinna Town Hall.
You may vote absentee ballot at the Wright County Courthouse or
call Wright County for information at 1-800-362-3667 – ask for elections.
To apply for an absentee ballot online, follow the MN Secretary of State the link below:
http://www.sos.state.mn.us/elections-voting/other-ways-to-vote  .
Click Here for 2016 Recycling Calendar
New Guidelines for Recycling:
Single Sort!  All recyclables will be combined in one recycling container!
Corinna Township provides homesteaded residence curbside pickup service every other Friday.
Burning permits may be obtained from Corinna Township
Fire Warden: Bill Lieb                                   320-963-6202
or online at http://www.dnr.state.mn.us/forestry/fire/questions.html  .
Click Here for 2016 Town Board Meeting Dates
At the Township Election held on March 8, 2016 Larry Smith was elected as Town Board Supervisor for a term of  three years.
Campaign Financial Report Larry Smith March 8, 2016
Pictured Below is our Beautiful Town Hall.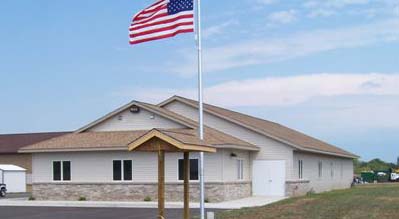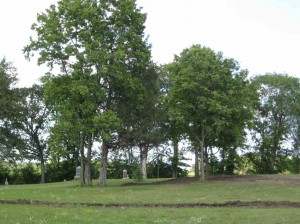 Click Here for Information About the New North Corinna Cemetery
Township board meetings are held at the Township Hall at 7:00 PM on the 1st and 3rd Tuesdays of every month.  If you would like to be placed on the agenda, please contact the Township Clerk no later than two days in advance of the meeting.